University of Engineering and Technology signed a cooperation agreement with Rang Dong Joint Stock Company
On November 5, 2021, in Hanoi, Faculty of Agricultural Technology (University of Engineering and Technology, Vietnam National University, Hanoi) and Key Laboratory of Plant Cell Technology – Institute of Agricultural Genetics (Northern Mountain Irrigation Center, Institute of Irrigation) signed a cooperation agreement with Rang Dong Joint Stock Company.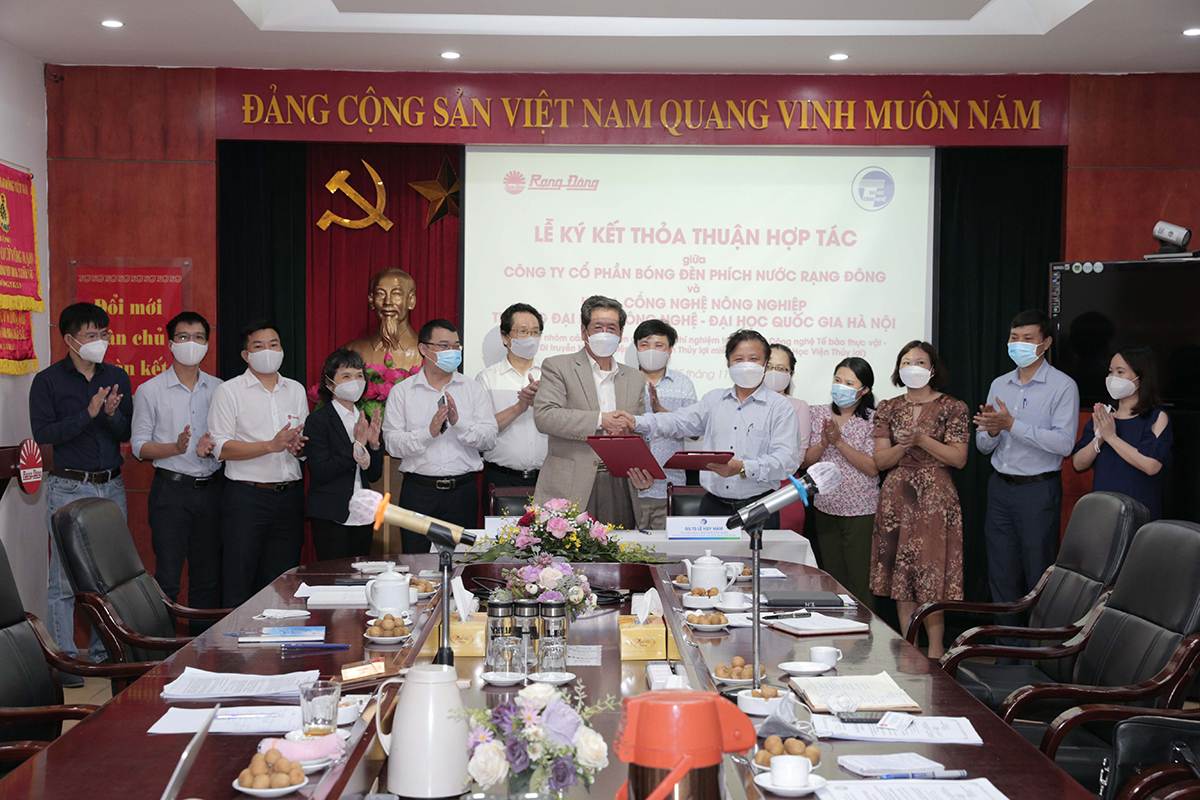 Accordingly, the two Institutions will cooperate in researching, developing, testing and transfering for production in the fields of:
Specialized lighting system for plants and animals in agriculture

Developing ICT and IoT technology applications, such as optimization, machine learning for smart lighting systems (smart farm) in agriculture

Cooperation in training human resources in the field of agricultural lighting and smart lighting

The parties will jointly propose and implement research projects at all levels

The parties will support, coordinate to use resources in terms of research equipment, laboratories, and experimental camps for research and product development.
    The cooperation agreement between the two parties will be implemented for 5 years.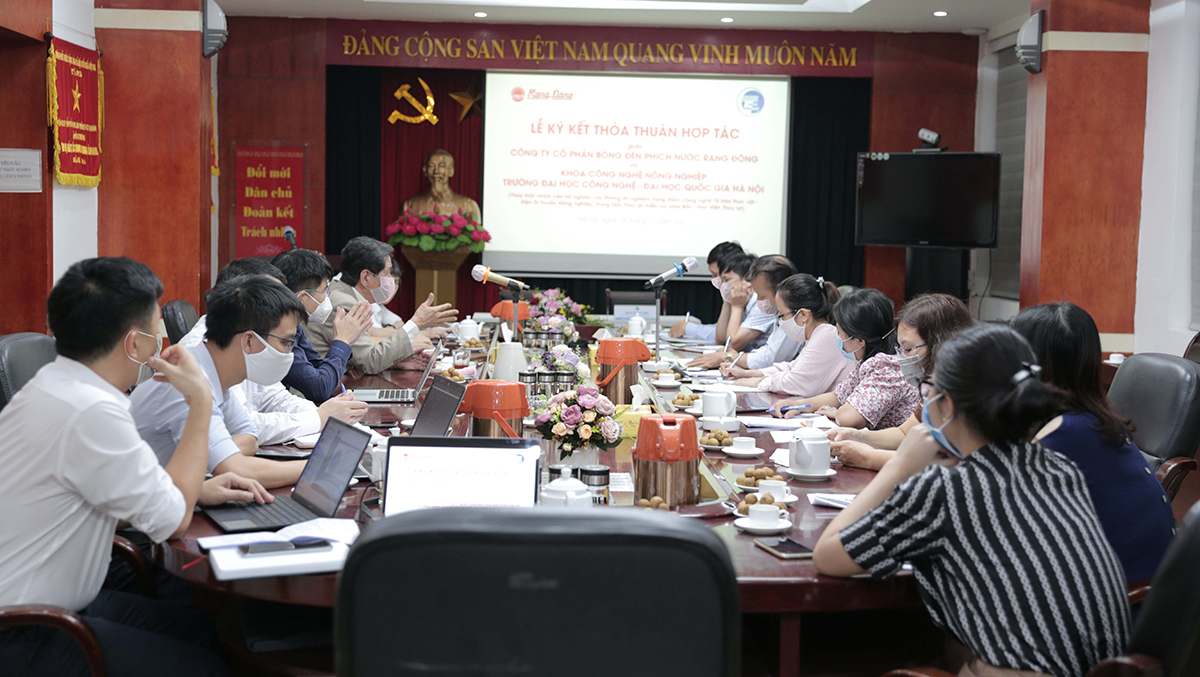 The two Institutions discussed the contents of the cooperation signing program
At the cooperation discussion, the two Institutions agreed with the essential role of light to living organisms in general and plants and animals in particular in improving productivity, quality and efficiency of agricultural production.
   The parties also agreed on the reciprocal effectiveness of cooperation between Rang Dong Joint Stock Company and biological and agricultural research groups in technology development and human resource training.
Some pictures of the visiting group's activities: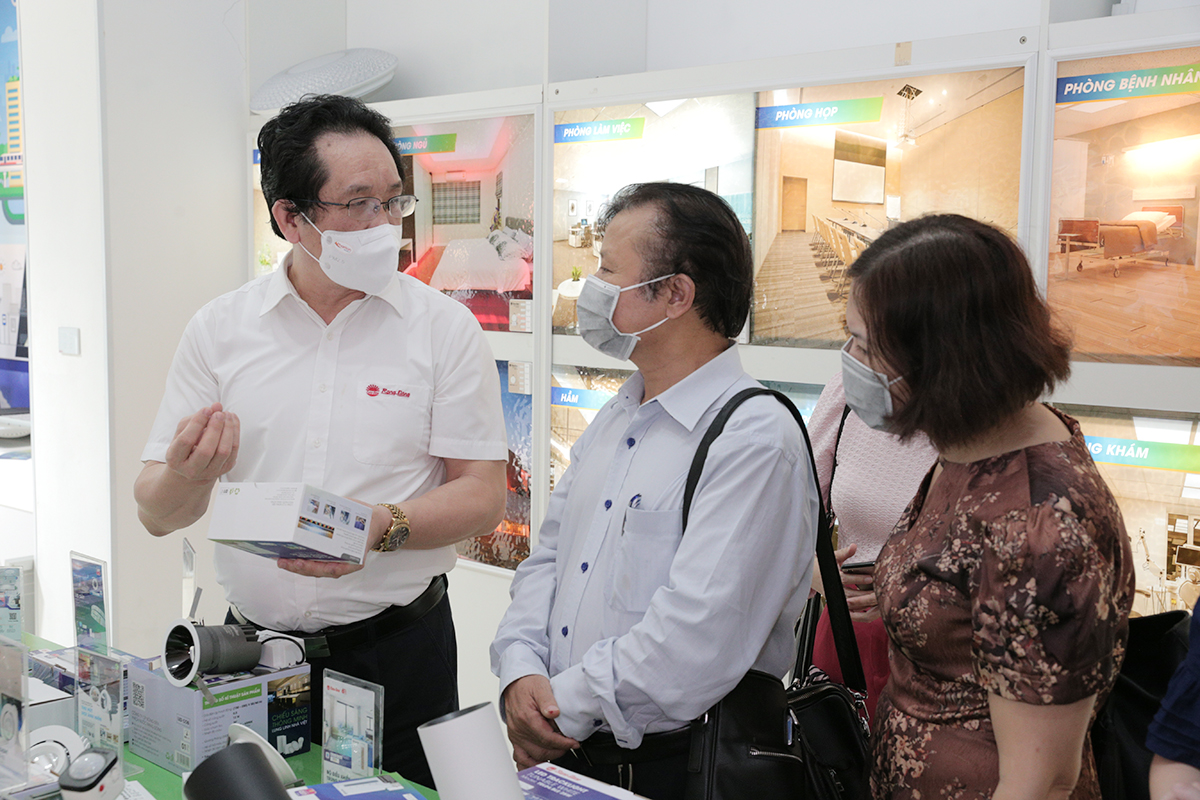 Mr. Nguyen Doan Ket – Vice President of the Board of Directors, Vice General Manager of the Company introduced lighting products belonging to the 4.0 ecosystem to the visiting group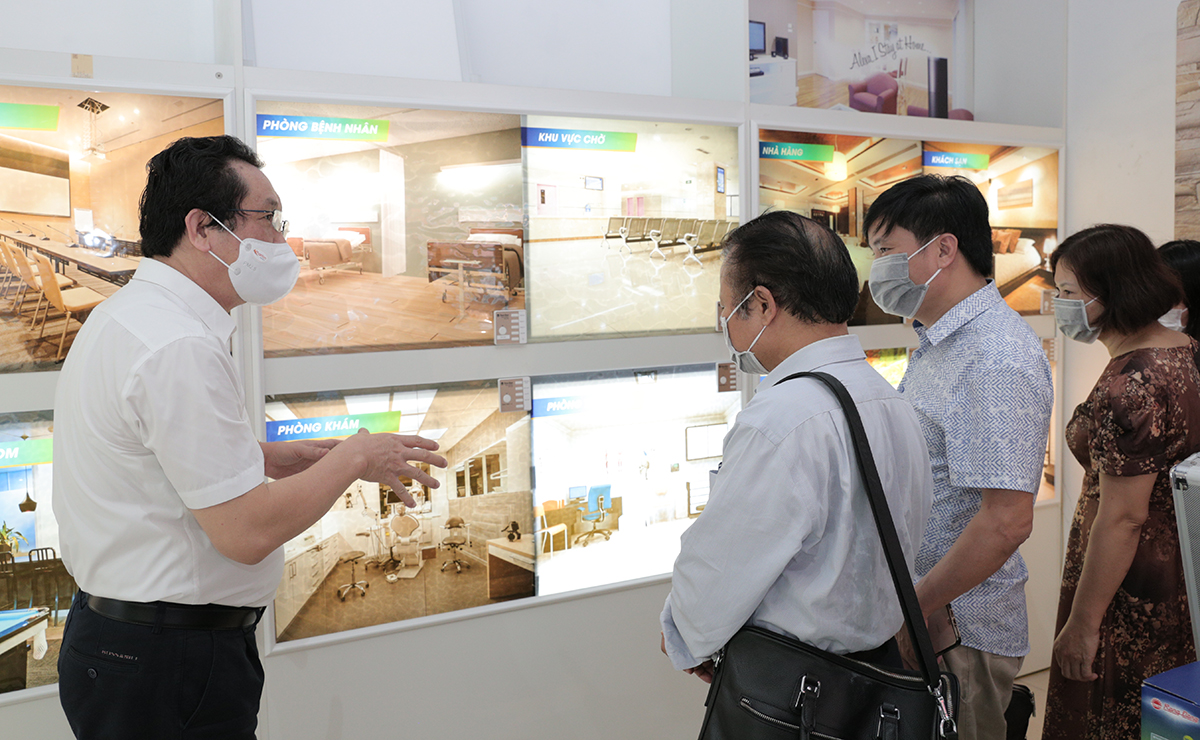 The products are widely used in different lighting fields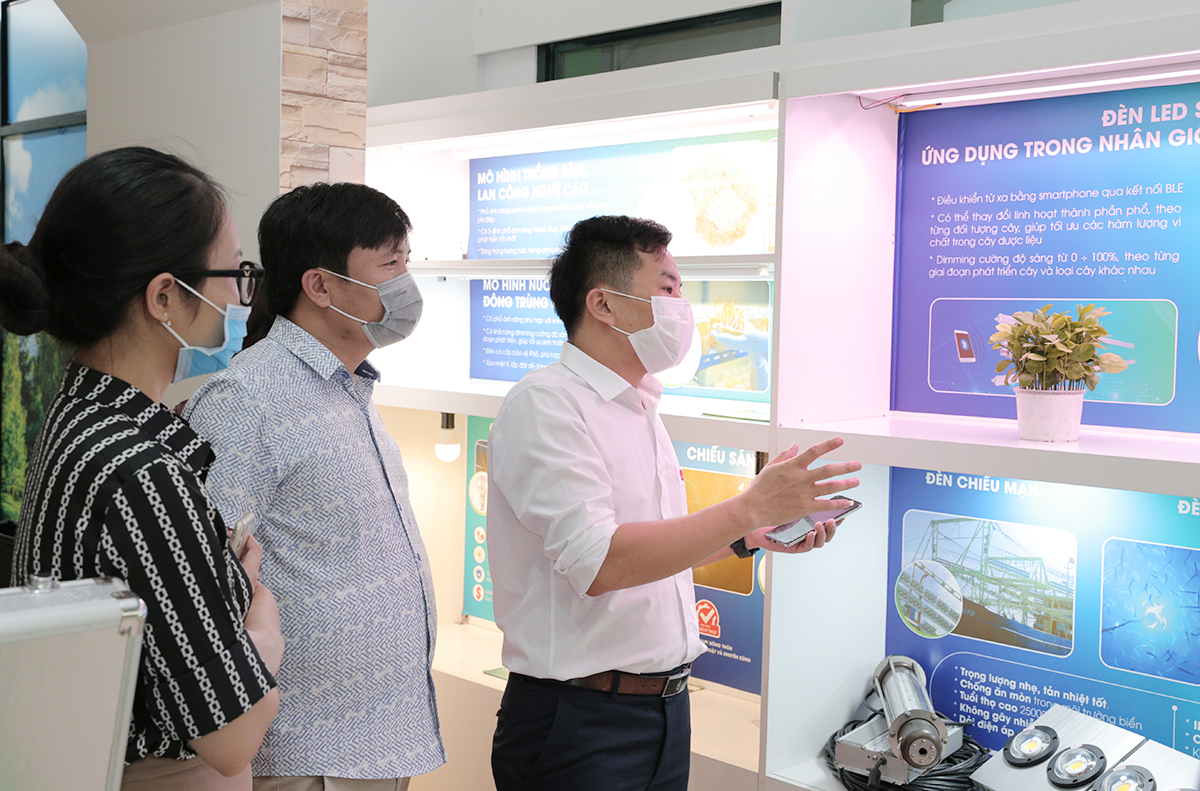 Rang Dong's high-tech agricultural lighting solutions: tissue culture lighting, crop lighting, fishery lighting, livestock lighting, etc. were introduced to the visiting group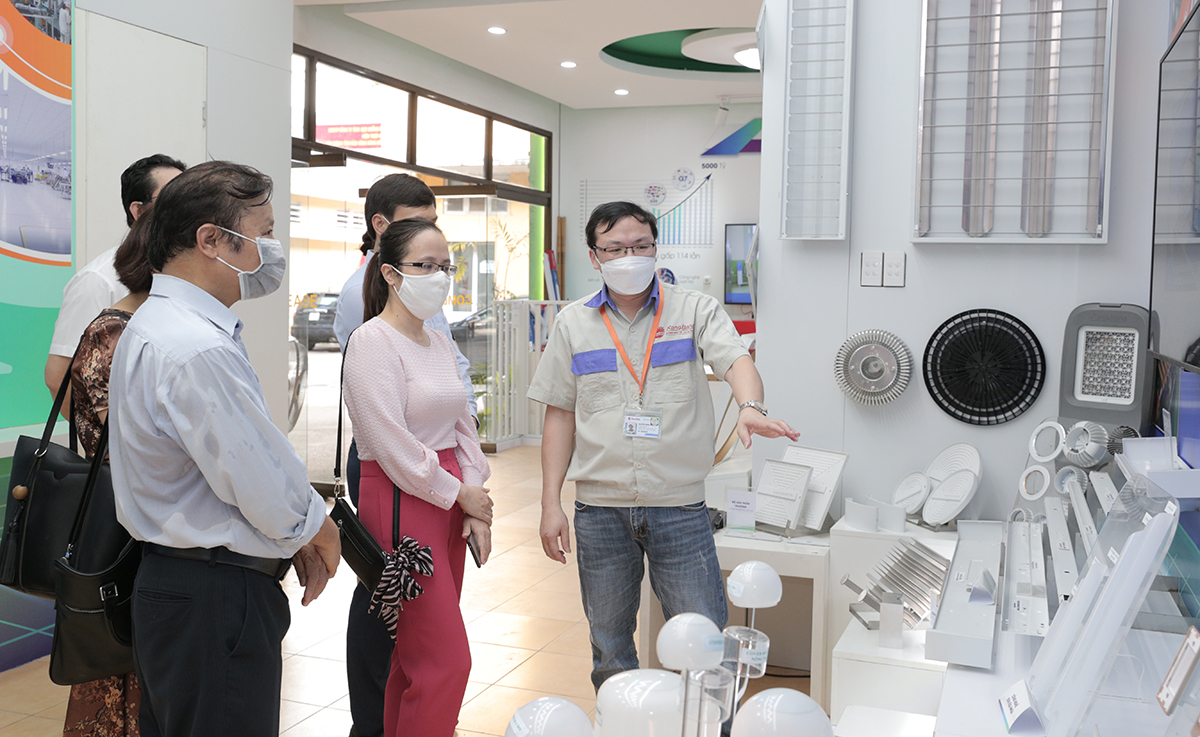 Rang Dong has mastered the ability to research, design and manufacture LED lighting products Make in Vietnam
(UET-News)
MORE DETAIL